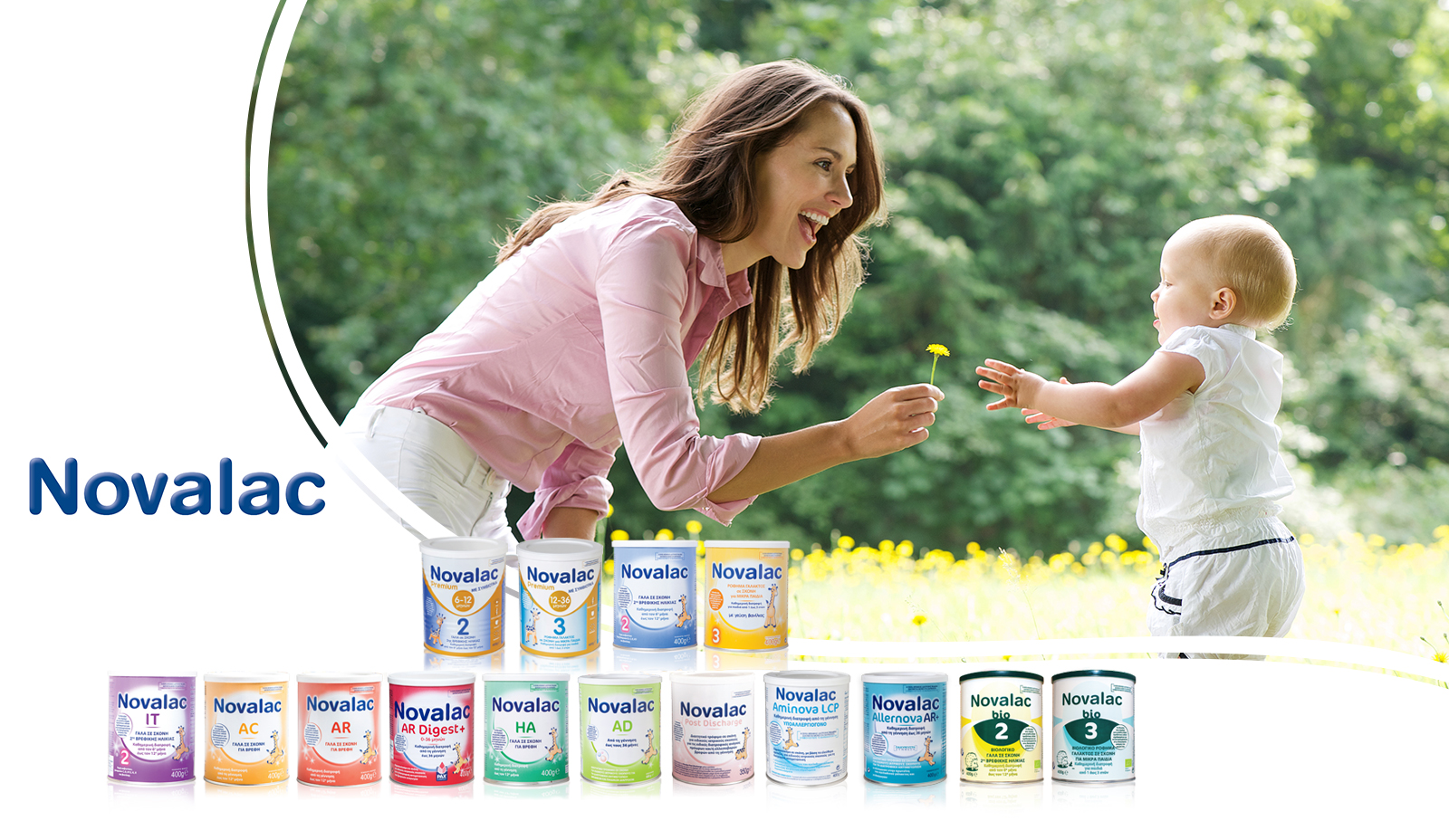 A comprehensive solution for infant nutrition
Without a doubt, breast milk provides the most complete form of nutrition for infants, since it has the right amount of nutrients, and it offers a range of health benefits.
However, when breastfeeding is not possible or not sufficient to cover the infant's needs, standard or therapeutic milk formula should be the exclusive food source for infants, if clinically indicated1.
NOVALAC product range helps infants grow strong and healthy from the moment of birth until the age of 36 months, providing a comprehensive solution for infant nutrition.
Formulas for infants with special health needs
Infants often suffer from a wide range of minor issues, such as reflux, colics, diarrhoea, allergies, etc.
NOVALAC is a specialised range of products, formulated to provide infants with nutrients contributing to healthy growth, while they also help to address the aforementioned issues.
NOVALAC products are exclusively available in all pharmacies in Greece.
Source:
Manda P (2006). Indications regarding the use of special therapeutic milk in Paediatrics. 1st Department of Paediatrics of the National and Kapodistrian University of Athens, Report No53. Pages 320-331
For more information, please visit:
Facebook: www.facebook.com/Novalac.gr
And Instagram: www.instagram.com/novalac_gr
---
IMPORTANT NOTE: Breast milk is the most appropriate nutrition for infants. Mother's proper nutrition is essential for maintaining breastfeeding. If breastfeeding is not possible, infant milk formula should be used according to medical advice. Improper preparation of infant milk formula can put your baby's health at risk.