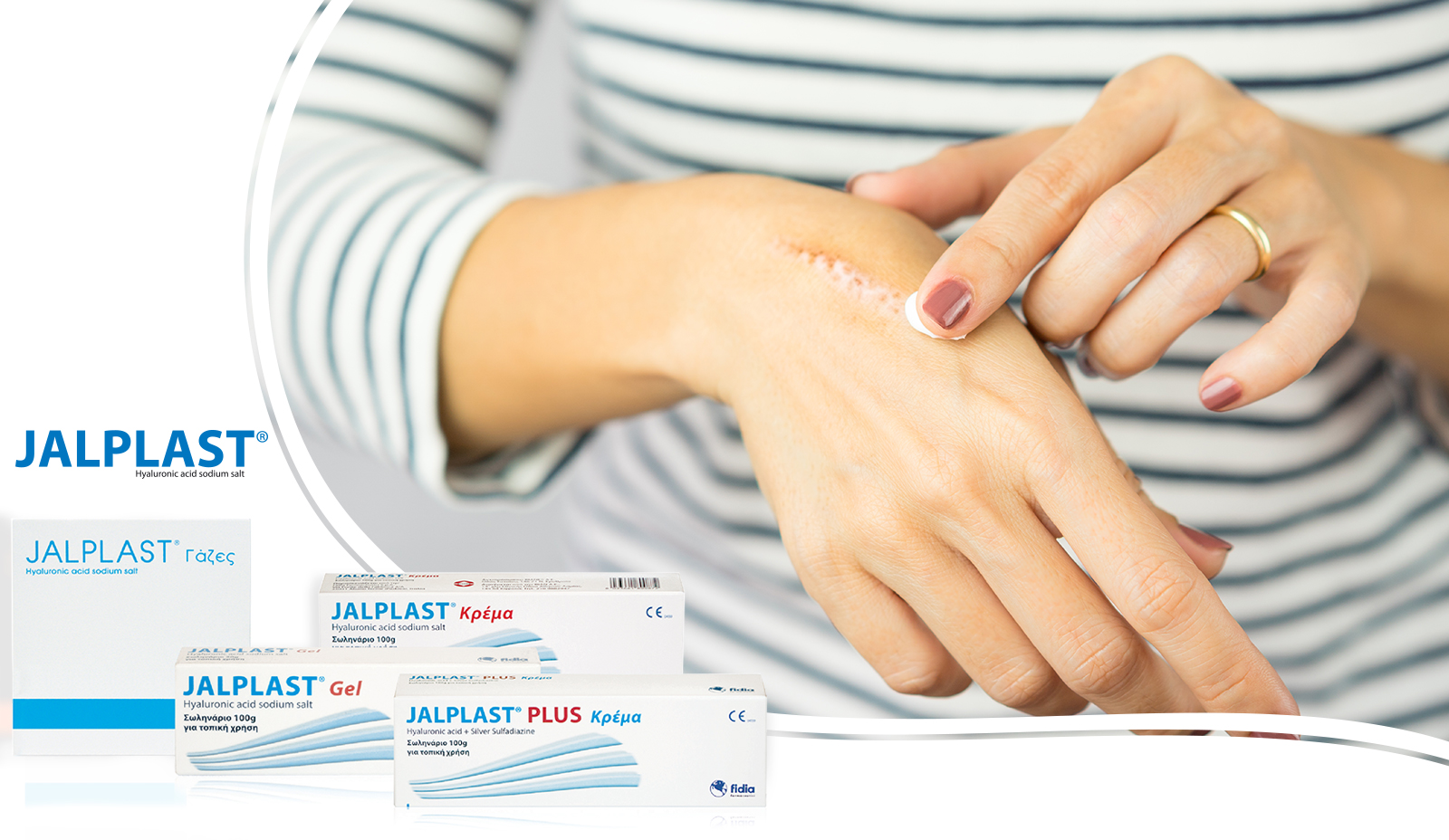 The healing power of hyaluronic acid!
Skin lesions are one of the most common everyday problems, requiring great care in order to be treated effectively.
JALPLAST® products contain hyaluronic acid as their key active substance, which stimulates the natural healing process of the body's tissues.
JALPLAST® ensures that the site of the injury remains hydrated and germ-free. Hyaluronic acid is a naturally occurring polysaccharide (glycosaminoglycan) found in most body tissues. It plays a key role in numerous remedial processes, promoting healing. Silver sulfadiazine, another key substance in JALPLAST®, is a well-known antimicrobial agent that helps prevent infections, thus facilitating the healing effect of hyaluronic acid.
Hyaluronic acid is indicated for:
Skin defects, regardless of causality
Chronic venous ulcers
Decubitus ulcers
Post-traumatic ulcers
Skin lesions due to radiation
Post-burn and post-traumatic scars
The advantages of JALPLAST® products:
Significantly faster healing, compared to other common treatments
Excellent cosmetic and functional results following healing
Available in easy-to-use tubes
Source: Jalplast® Plus Patient Information Leaflet
Microsite: https://www.vian.gr/el/microsites/jalplast