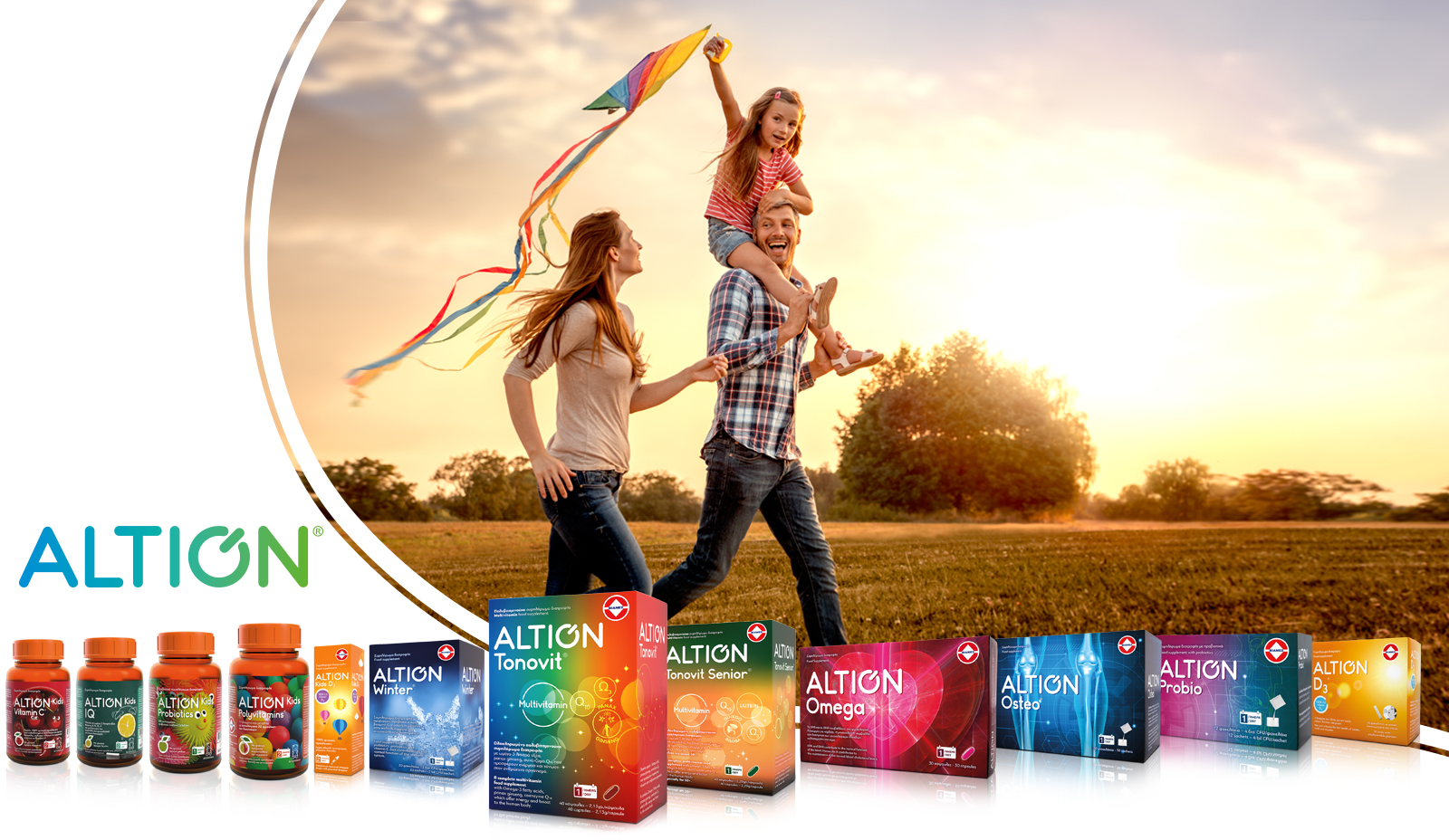 A balanced diet is closely linked to good health and proper functioning of the body. However, the modern way of life has taken us away from the Mediterranean Diet, resulting in significant nutritional deficiencies.
During periods of high nutritional needs, (e.g. growth, recovery from illness, sports), a specially formulated supplement, supports our diet and can serve as part of the solution to address possible nutritional gaps.
ALTION® dietary supplements are formulated to support our everyday needs in a safe and reliable manner.
ALTION® dietary supplements can cover our body's needs at every age. All supplements have been submitted to rigorous testing by VIANEX S.A., with an emphasis on safety, effectiveness, and ease of use.
ALTION® dietary supplements are available in all pharmacies in Greece.
For more information, please visit:
Facebook: https://el-gr.facebook.com/AltionGreece/
And Instagram: www.instagram.com/altion_gr
---
Do not exceed the recommended daily dose. Food supplements should not be used as a substitute for a balanced diet. These products were not developed for the prevention, treatment, or cure of human disease. Consult your doctor if you are pregnant or breastfeeding, taking any medication, or if you have any known health issues.