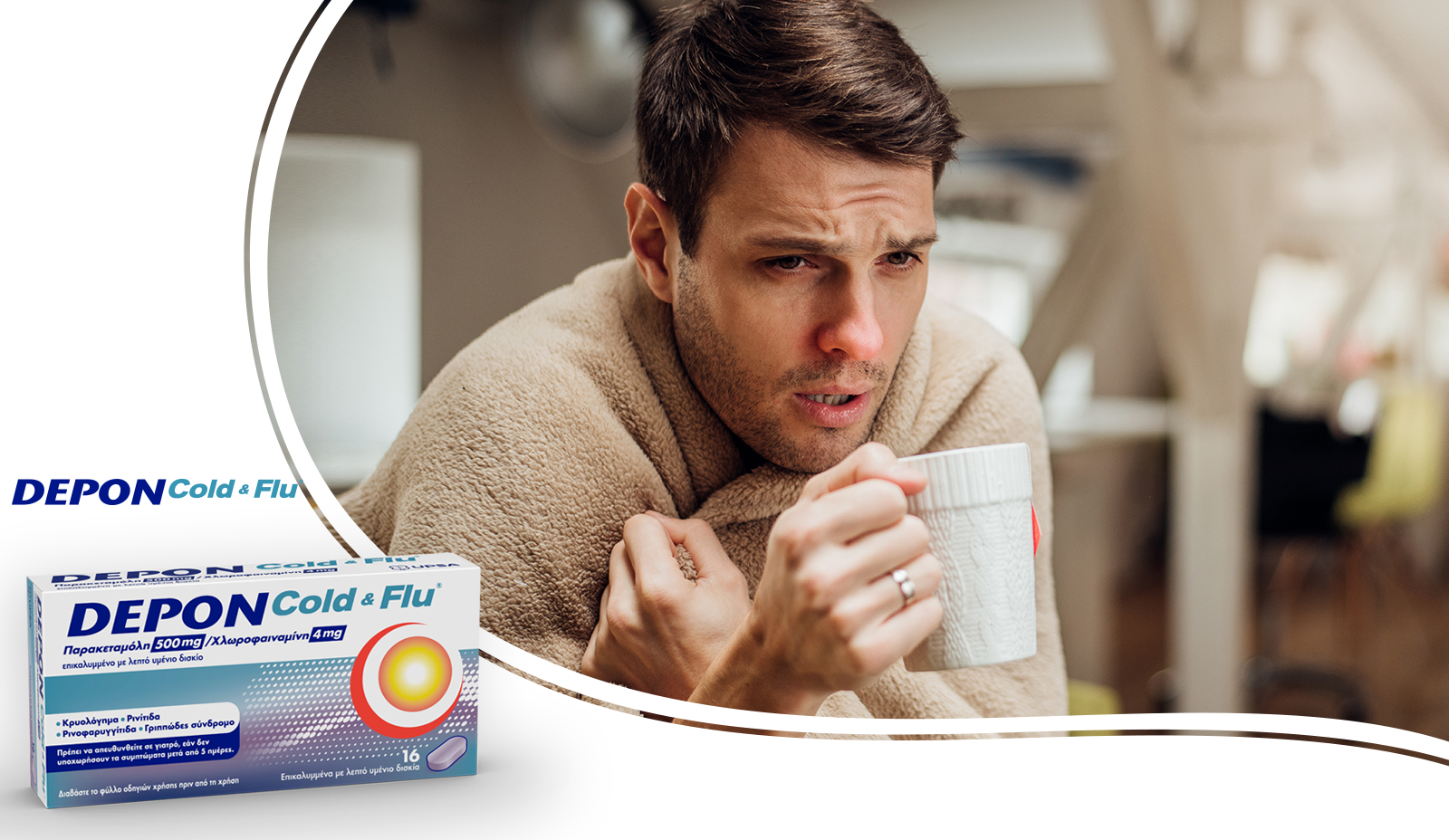 The new DEPON Cold & Flu which is a combination of analgesic (paracetamol 500mg) and antihistamine (chlorophenamine 4mg) helps treat / relieve cold symptoms:
paracetamol relieves pain and reduces fever
chlorophenamine maleate reduces nasal secretions, tearing and sneezing.
DEPON Cold & Flu is indicated for treatment during cold, rhinitis, flu-like syndrome and influenza in adults and children over 15 years of age, of:
clear nasal secretions and tearing
sneezing
headache and / or fever
---
The content on this website does not constitute, nor can it be construed as, constituting or substituting medical advice, for which you owe and are advised to consult your Doctor or Pharmacist.
THE MINISTRY OF HEALTH AND THE NATIONAL MEDICINES ORGANIZATION RECOMMEND: READ THE INSTRUCTIONS FOR USE CAREFULLY - CONSULT YOUR DOCTOR OR MEDICINE
Not for use in children under 15 years. Contraindicated in patients with allergies to the active ingredients or any of the components of the drug, in severe liver disease, in patients with increased eye pressure (glaucoma) & in patients with difficulty urinating.Be very careful while driving or using machinery as this medicine may put you at risk for drowsiness, especially at the start of treatment.