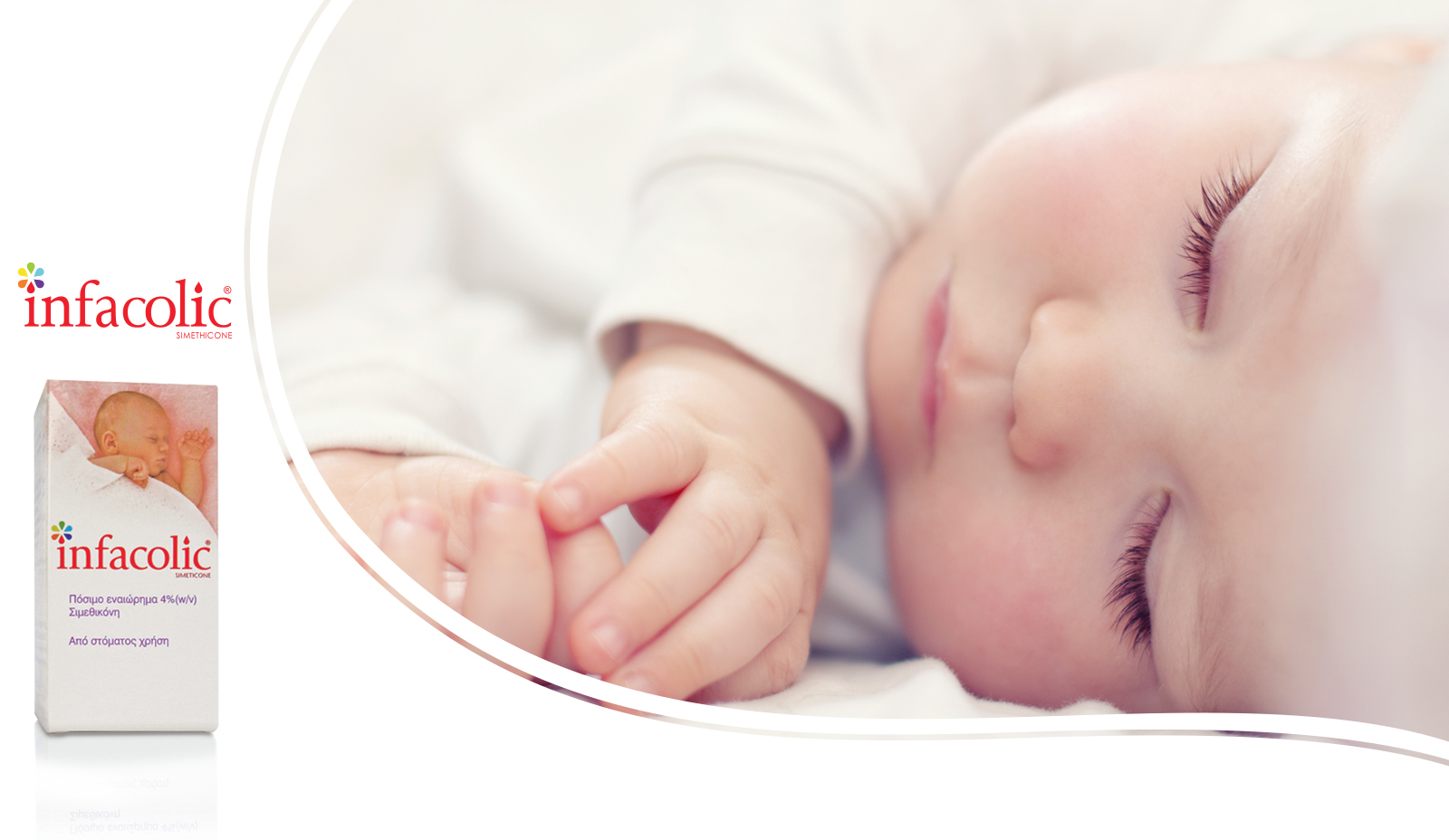 Remedy for Infantile Colic
Infantile colic is characterised by an excessive build-up of trapped wind, causing an infant's bowels to dilate. As a result, a perfectly healthy and well-fed infant may have bouts of inconsolable restlessness, irritability, and crying.
Infantile colic affects approximately 40% of infants. Symptoms usually manifest after the 2nd-3rd week after birth, peak as the infant approaches the 3rd month, and subside after the 3rd- 4th month.
An infant suffering from colic usually cries for more than:
3 hours/day
3 days/week
3 weeks1
INFACOLIC® has been specially formulated to treat infantile colic.
INFACOLIC® contains the active substance simeticone. This product belongs to a group of medicines called surface active substances. It works by helping to release trapped wind. This helps to relieve tummy pain and indigestion, without being absorbed by the body.
SAFE & RELIABLE
Comes with a convenient integrated dropper for ease of use
Natural orange flavour2
Do not give Infacolic®: if your baby is being treated for a thyroid disorder; seek advice from your doctor instead. 
Do not give Infacolic®: if you think your baby might be allergic (hypersensitive) to simeticone or any other ingredients of Infacolic®
THE MINISTRY OF HEALTH AND THE NATIONAL ORGANISATION FOR MEDICINES SUGGEST: READ THE PATIENT INFORMATION LEAFLET CAREFULLY. CONSULT YOUR DOCTOR OR PHARMACIST.