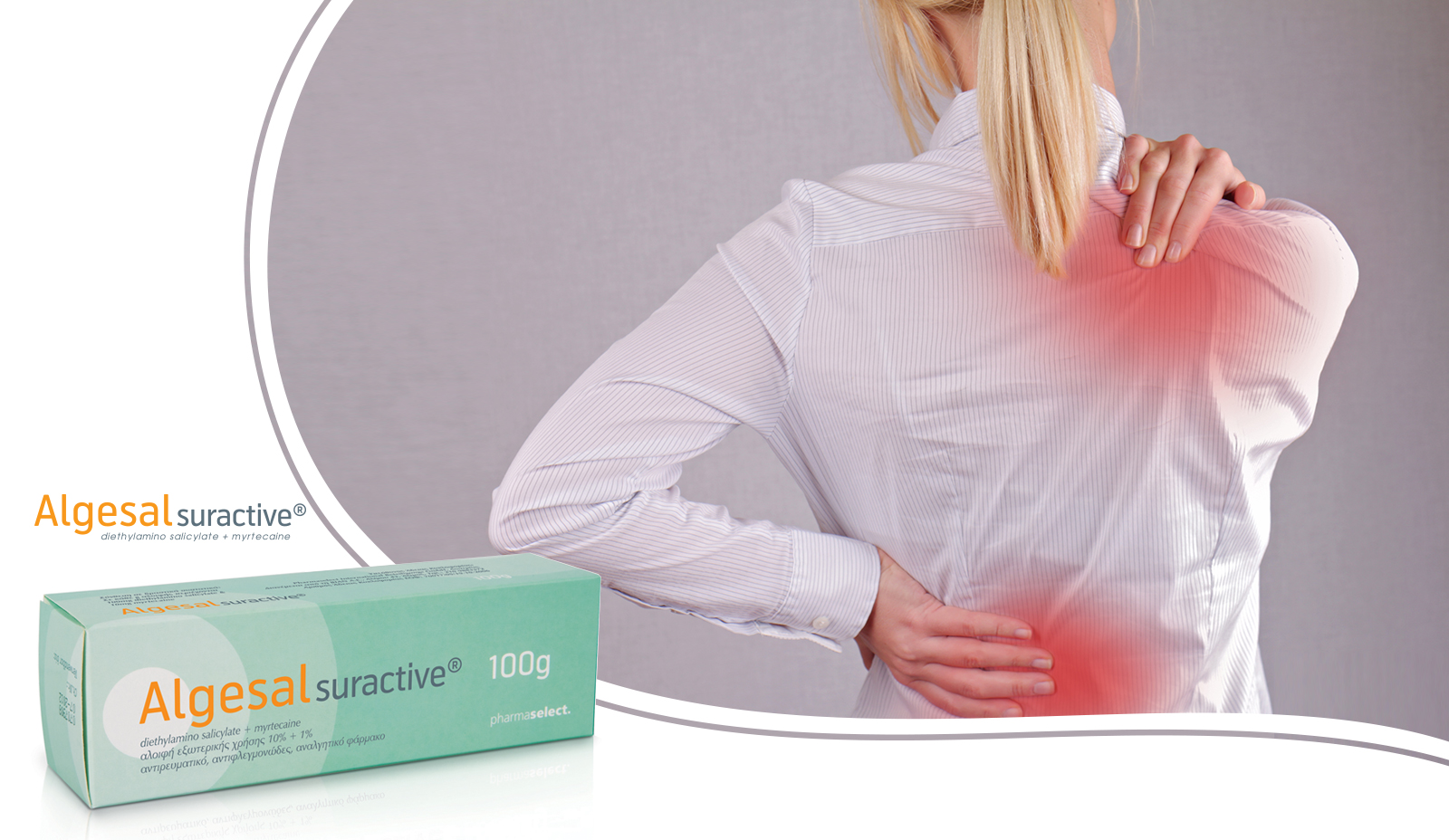 Muscular and soft tissue pains are common symptoms, imposing significant limitations to everyday life.
ALGESAL SURACTIVE® is a local analgesic ointment to relieve the pain, swelling and inflammation of sports-related injuries, and soft tissue rheumatism.
The key advantage of diethylamine salicylate contained in this ointment is that it can easily penetrate the skin. Upon application to the skin and massaging the affected area, diethylamine salicylate is absorbed rapidly and relieves the pain.
Do not use: on broken skin, on children under 6 years, if you are allergic to any of the ingredients.  Only for external use. Avoid contact with eyes & mucous membranes.
---
THE MINISTRY OF HEALTH AND THE NATIONAL ORGANISATION FOR MEDICINES SUGGEST: READ THE PATIENT INFORMATION LEAFLET CAREFULLY. CONSULT YOUR DOCTOR OR PHARMACIST.