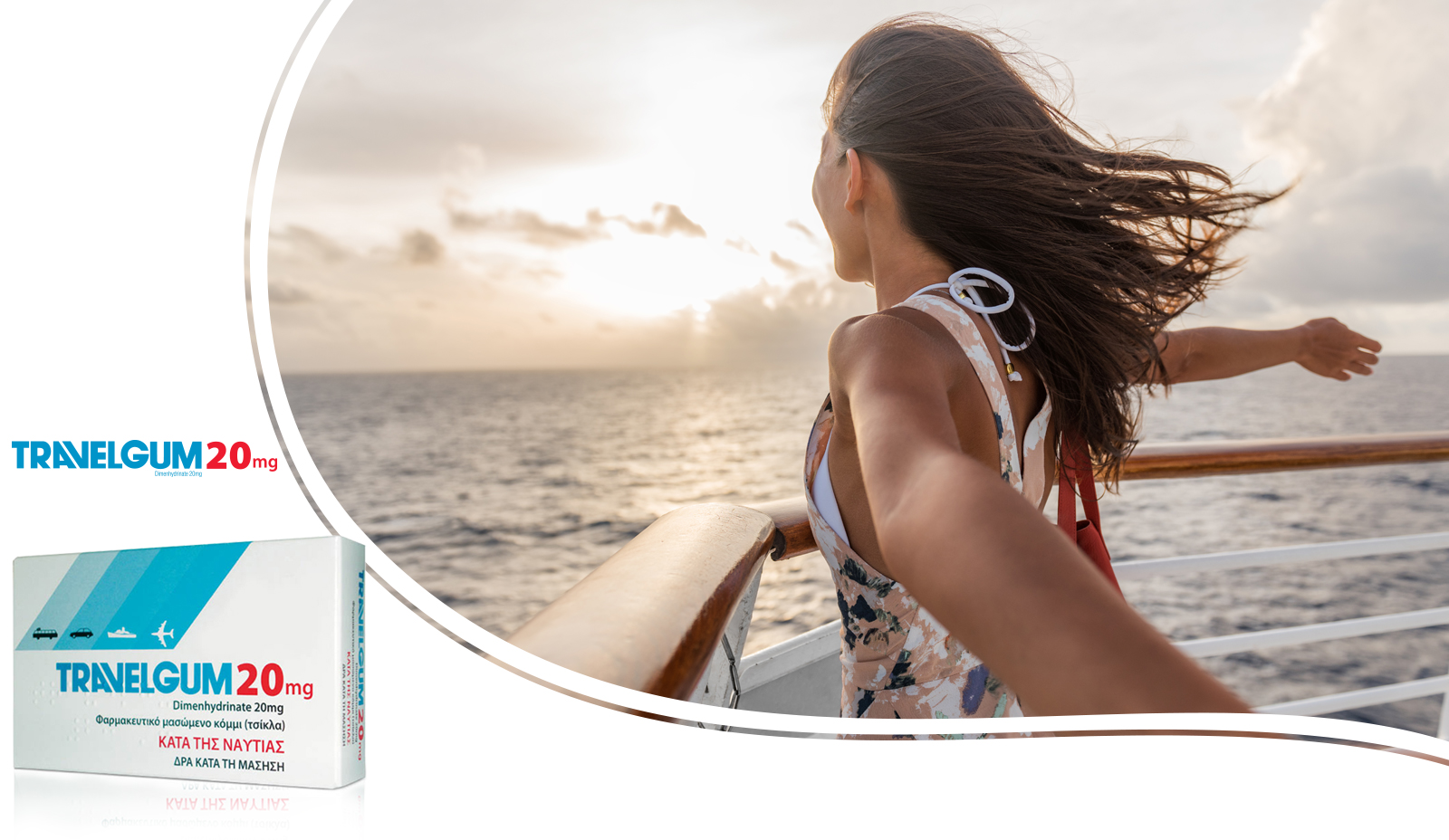 An effective solution to motion sickness!
Motion sickness affects many people, causing particularly unpleasant symptoms. Many people experience motion sickness when travelling by ship, bus, car, train, or aeroplane.
TRAVELGUM is a medicated chewing gum to treat motion sickness.
The active substance of TRAVELGUM is dimenhydrinate, an antihistamine that alleviates nausea and prevents vomiting.
Dimenhydrinate is released while chewing and enters the bloodstream through the oral mucosa.
Using TRAVELGUM 15 to 30 minutes prior to travelling will help you enjoy your trip, however long it may be, without experiencing unpleasant symptoms.
Do not use If you: allergic to any of the ingredients, have  phenylketonuria (due to aspartame ingredient) have closed corner glaucoma., have acute asthma attack.
 Do not use: during treatment and 1 to 2 weeks after treatment with MAO inhibitors (antidepressants). For a full list of precautions & warnings read the Patient Information Leaflet
*Sources:
User Manual TravelGum. 31/8/2017
Motion Sickness. Retrieved from: https://www.nhs.uk/conditions/motion-sickness/ 
Microsite: https://www.vian.gr/el/microsites/travelgum/
---
THE MINISTRY OF HEALTH AND THE NATIONAL ORGANISATION FOR MEDICINES SUGGEST: READ THE PATIENT INFORMATION LEAFLET CAREFULLY. CONSULT YOUR DOCTOR OR PHARMACIST.