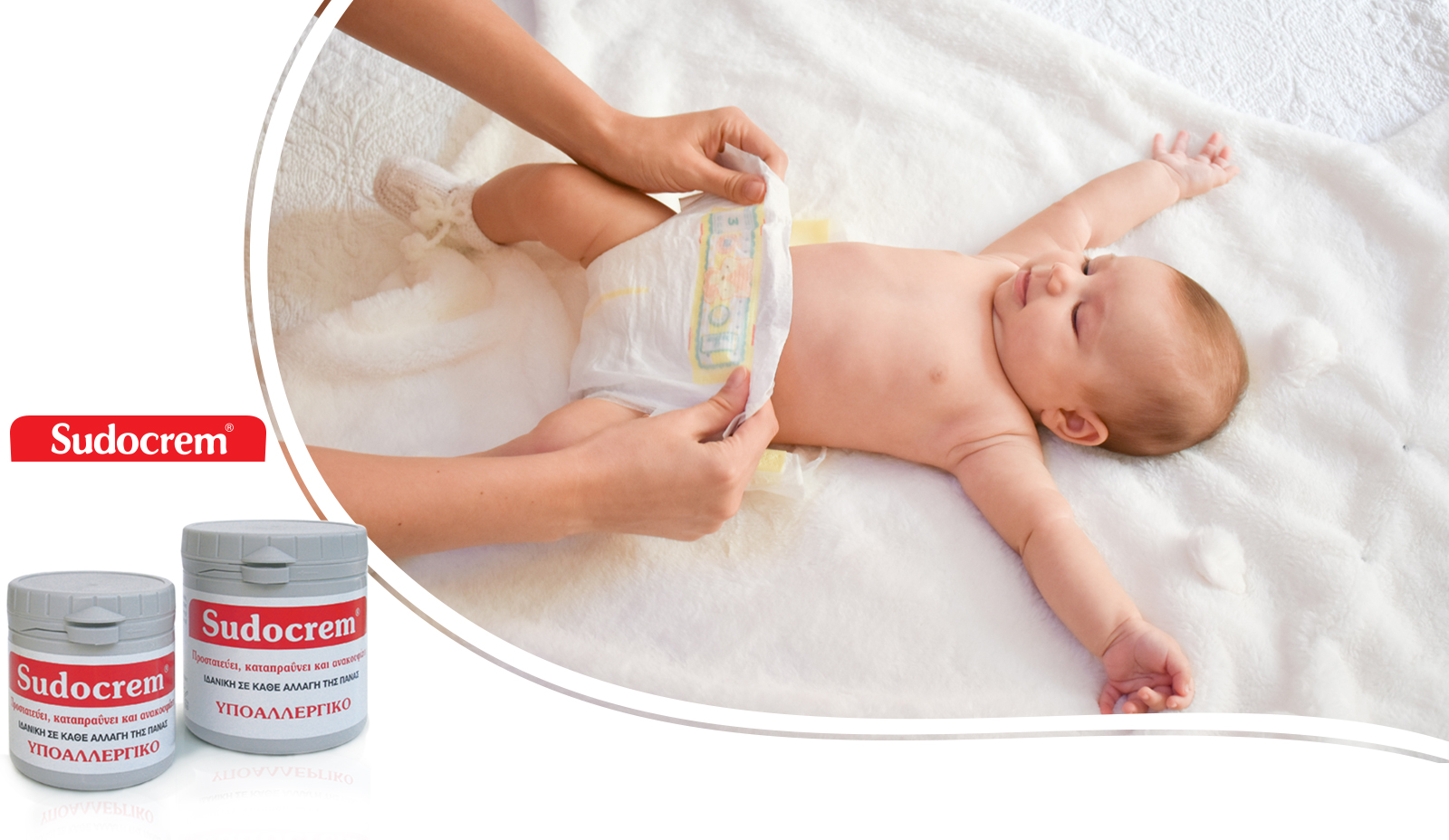 Nappy rash is one of the most common skin problems in the early life of infants.
However, painful to the infant, nappy rash is usually not a cause for concern. Nappy rash is more likely when there is a prolonged contact between the skin and various irritants (urine or faeces).
SUDOCREM® is the leading cream for treating nappy rash.
It has been clinically proven that it helps alleviate, heal, and protect an infant's delicate skin.
SOOTHING INFANTS & FAMILIES
Thanks to its mild antiseptic, protective, and soothing effect, SUDOCREM® is a useful ally in treating numerous skin problems, such as:
Cuts and grazes
Mild burns
Sunburns
Irritation due to urinary incontinence
SUDOCREM® has water-repellent properties, creating a protective barrier between the skin and irritants (urine or faeces). In addition, its emollient action soothes irritated skin.
SUDOCREM® has been every family's effective ally for over 80 years and has received numerous awards. The cream is available in more than 40 countries, it is used by millions of consumers, and it is recommended by thousands of paediatricians and pharmacists in the world.
Available in pharmacies and selected children's stores.
For more information, please visit:
Facebook: www.facebook.com/sudocremGreece
And Instagram: www.instagram.com/sudocrem_gr