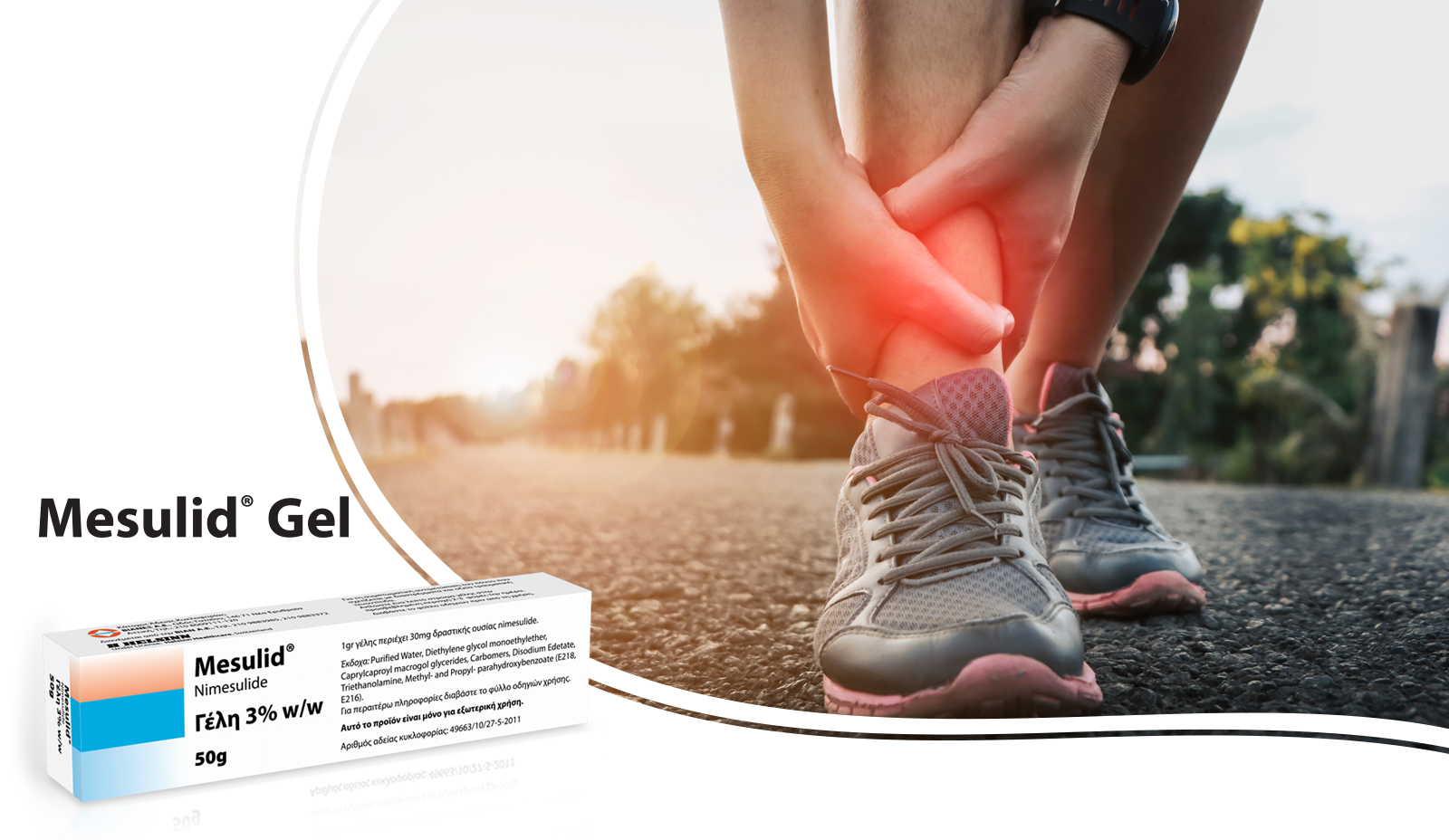 Tendinitis and sprains are common causes of pain in everyday life.
Tendinitis is characterised by inflammation of the tendon tissue and it is usually caused by injury or excessive and repeated friction in the joints.
Sprains are extremely common injuries, not only among athletes, but also among the general public.
MESULID GEL® is a non-steroidal drug used to treat pain and inflammation due to sprains and traumatic tendinitis. It is minimally absorbed into the body and well tolerated by the skin. It is an alcohol-free and fragrance-free aqueous gel; it leaves no oily residue and protects the skin from irritation. MESULID GEL® is indicated for adults only.
Active substances:
3% nimesulide, a substance with documented effectiveness
Transcutol, which promotes absorption and boosts the pain-relieving effect of the gel
Do not use: If you have known hypersensitivity to nimesulide or to any other ingredients of the product, on children under 12 years, on broken skin or injuries, simultaneous with other topical creams. Avoid contact with eyes. For external use only. For a full list of precautions & warnings read the patient information leaflet.
---
THE MINISTRY OF HEALTH AND THE NATIONAL ORGANISATION FOR MEDICINES SUGGEST: READ THE PATIENT INFORMATION LEAFLET CAREFULLY. CONSULT YOUR DOCTOR OR PHARMACIST.