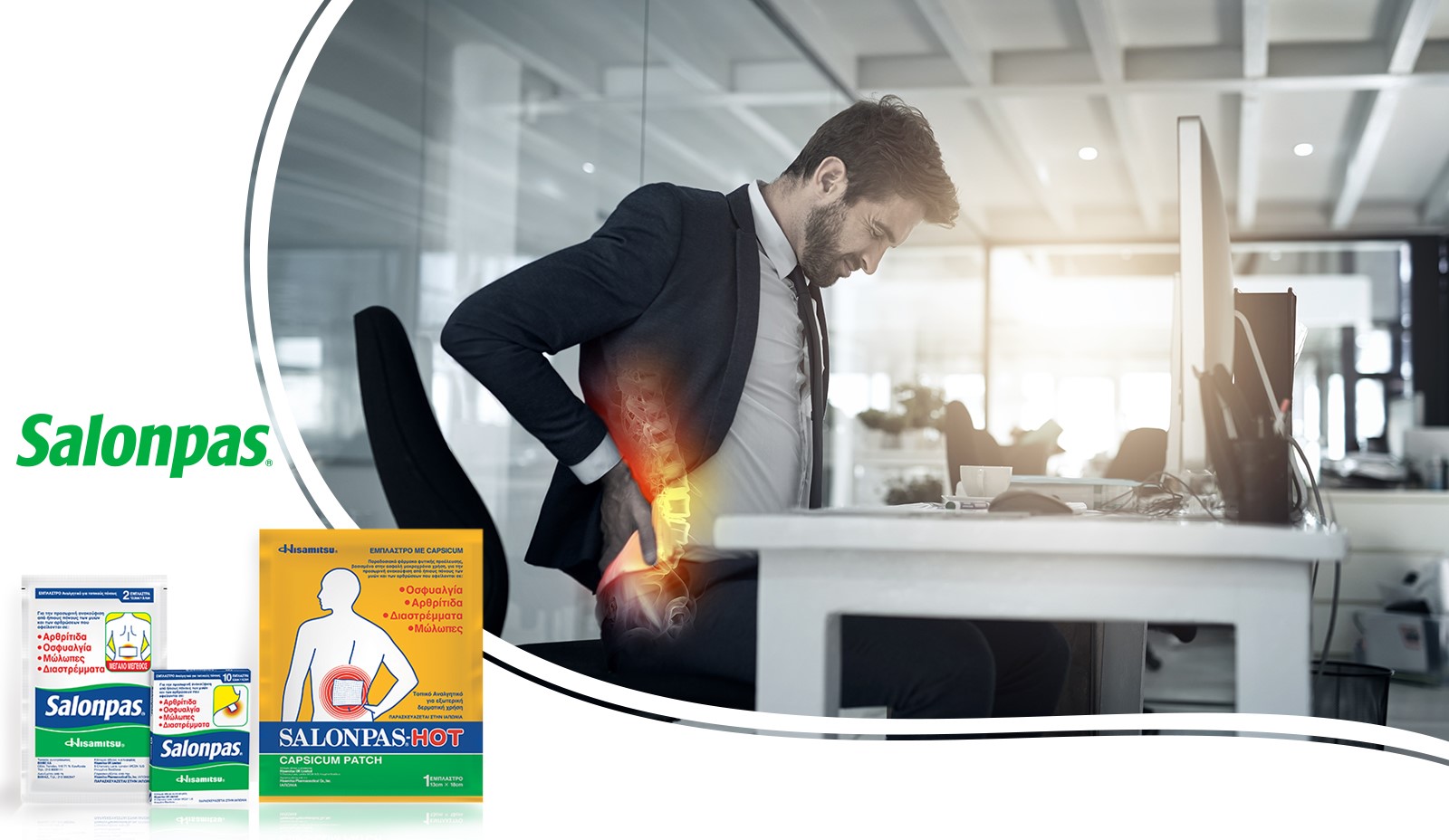 SALONPAS® and the pain will pass!
Muscle pain resulting from sciatica, low back pain, arthritis, or minor injuries, often prevents us from moving freely and performing everyday tasks.
SALONPAS®
A reliable solution brought to you from Japan by the experts of HISAMITSU
Thanks to methyl salicylate, their active substance, SALONPAS® patches relieve pain and inflammation, keeping muscle and joint pain at bay for many hours. The patches do not cause irritation upon removal.
SALONPAS® HOT
SALONPAS® HOT patches contain the extract of the natural substance CAPSICUM.
How it works:
SALONPAS® HOT increases blood supply and heat levels at the site of pain, offering rapid and long-lasting pain relief. Recommended to alleviate low back pain, arthritis pain, sprains, and bruises.
An effective solution to:
Excessive strain to the low back due to long driving
Bouts of low back pain due to sedentary work
Sports-related injuries to the muscles and joints
Do not use: During the 1st & 3rd trimester of pregnancy & during breast feeding, on open cuts or irritated skin, if you are allergic to any of the ingredients or salicylates. Avoid contact of the plaster with the eyes or mucosa. Seek advice before using on children under 12 years of age.
For more information, please visit:
Microsite: https://www.salonpasgreece.gr/
THE MINISTRY OF HEALTH AND THE NATIONAL ORGANISATION FOR MEDICINES SUGGEST: READ THE PATIENT INFORMATION LEAFLET CAREFULLY. CONSULT YOUR DOCTOR OR PHARMACIST.