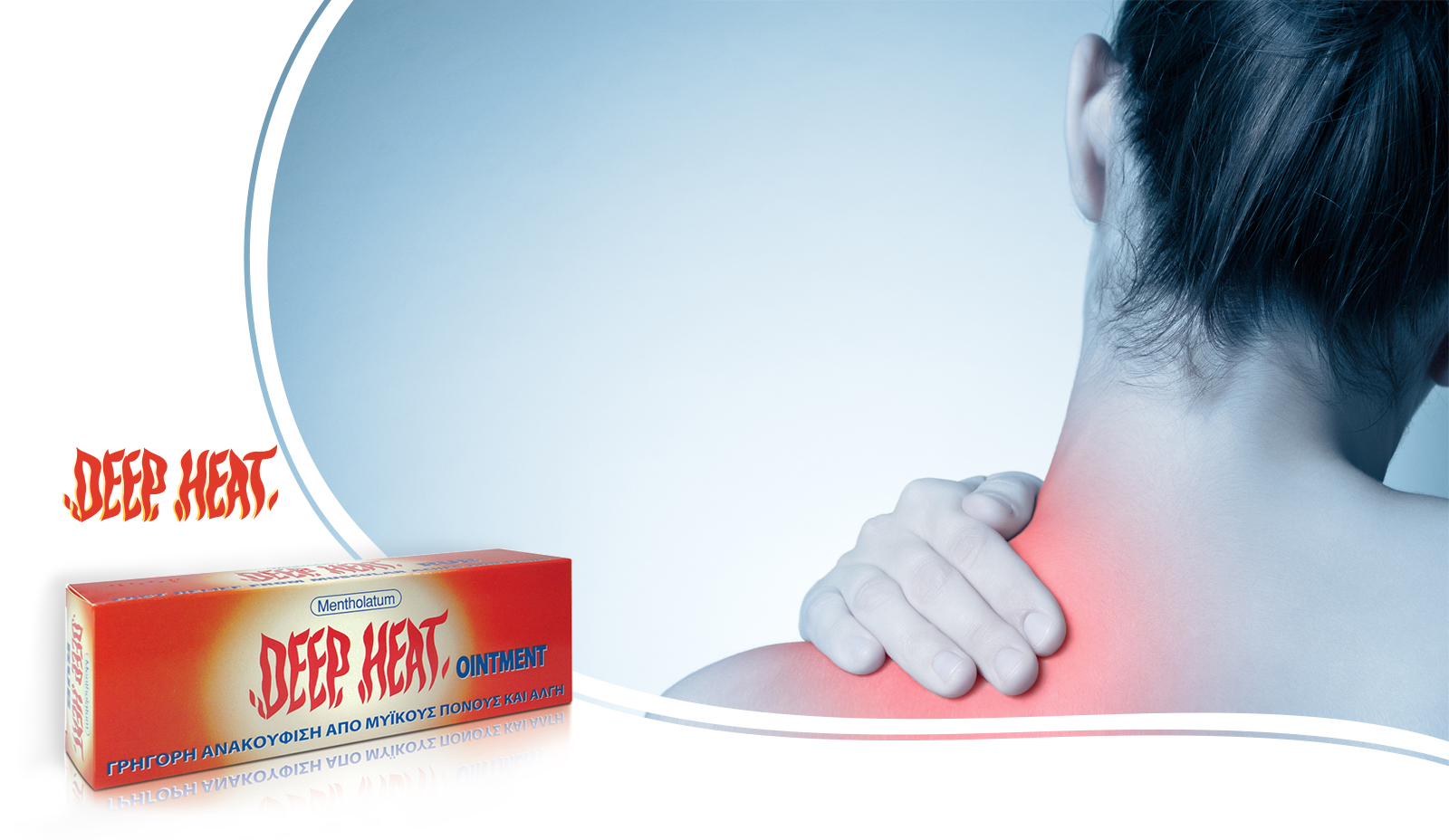 Pain relief plus heat therapy!
According to experts, all people suffer from muscle pain at some point in their lives. The most common causes of muscle pain are: muscle spasms, stress, exertion, and sports-related injuries. When muscle pain becomes chronic, it may significantly affect a person's quality of life, as well as their ability to perform everyday tasks.
DEEP HEAT is a topical pain-relieving ointment
It relieves pain rapidly and effectively in case of rheumatic or muscular pain, sciatica, and low back pain.
Thanks to the active substances it contains, DEEP HEAT:
Relieves pain in the affected area.
Generates penetrating warmth in aching, injured and sore muscles.
Do not use: On children under 12 years of age, on broken or damaged skin, or on open cuts, if you are allergic to any of the ingredients or salicylates, pregnant, breast feeding. For external use only. Wash hands immediately after use. Stop using the ointment if you notice intense irritation. For a full list of precautions & warnings read the patient information leaflet.
THE MINISTRY OF HEALTH AND THE NATIONAL ORGANISATION FOR MEDICINES SUGGEST: READ THE PATIENT INFORMATION LEAFLET CAREFULLY. CONSULT YOUR DOCTOR OR PHARMACIST.